Gotta Wear Sparkles
Aka Sparkles
APHA #861666
2006 Chestnut Tovero Filly
Gotta Wear Shades X Ima Sparklin Rosie
Born 3/22/06
SOLD!!
Congratuations to Jorje Carrillo Rodriguez of Mexico,
on his purchase of this outstanding mare!





Click on the thumbnails for larger photos
These pages are designed to be viewed at 1024 X 768 pixels or higher.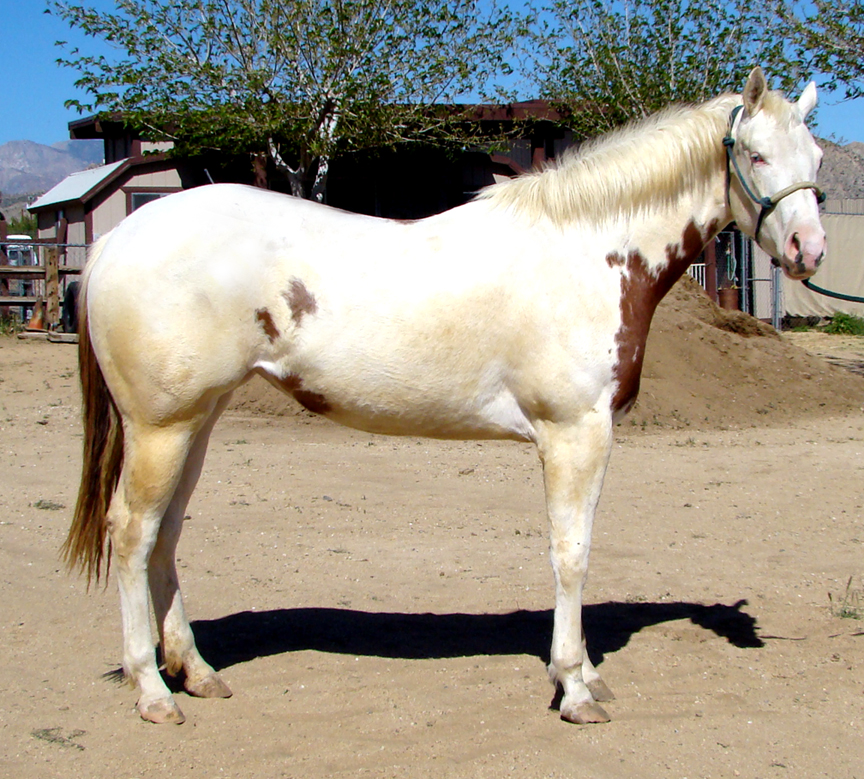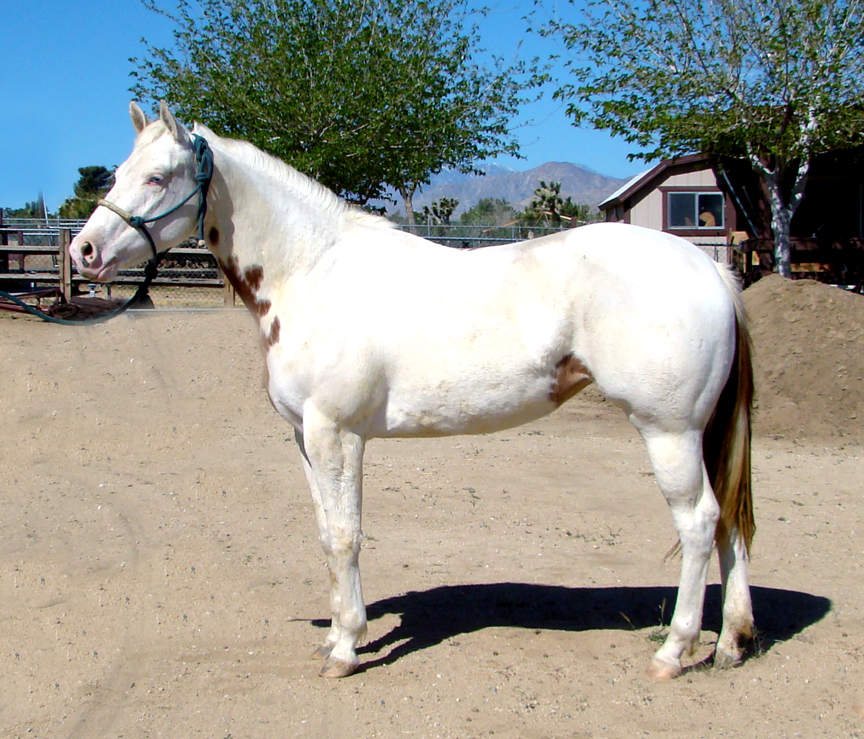 "Sparkles" is a drop dead gorgeous 2 year old mare with unique markings and blue eyes! She has excellent conformation and is extremely athletic. She is ready to start, and should be able perform in any discipline you choose. She floats like a feather when she runs and her potential is unlimited as a performance prospect. Her incredible markings will make her valuable in any breeding program, especially for Quarter Horse and Tobiano breeders. One of her tovero sisters has produced both overos and tobianos on solid horses. Sparkles is up to date on shots and worming. Price is negotiable for a quick sale due to medical disabilities and the need to immediately reduce our herd.






As a Yearling


January 2008 and muddy after the rain!


May 2008


October 2008
(All dirty and yucky!)
Gotta Wear Sparkles

Gotta Wear Shades

Chestnut Overo

Sonny Stallone
AQHA Sorrel

Sonnys Heir
AQHA

Happy Quest
AQHA

Badgers Dee Lite
Bay Overo

Yellow Badger
Sorrel Overo

KC Norfleet
Bay Solid

Ima Sparklin Rosie
Chestnut Tovero

Docscherokee Sunup
Sorrel Tobiano

Skips Mr. Sunup Sorrel Tobiano

Lita Doc
AQHA

Ima Sparklin Rose
AQHA

Doc's J Bee AQHA

Ima Smokin Rosie
AQHA



Home

Gotta Wear Shades

Gunner

Horses for Sale



Foal Scrapbook

Links




Cactus Rose Ranch
David & Teri McCormick
55667 Mountain View Trail, Yucca Valley, CA 92284
(760) 228-1026
Last Updated 3/3/09
CRR1997
Teri McCormick