Presenting



Gotta Wear Shades

1992 Chestnut Overo Stallion
APHA #216494
15.0 Hands 1,100 lbs.

Sire: Sonny Stallone AQHA
Dam: Badgers Dee Lite APHA




Click on the thumbnails for larger photos . All photos taken by Teri McCormick unless otherwise noted.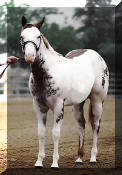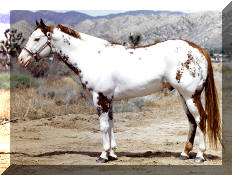 Left, as a yearling (photo by Lee Locke). Middle at 3 yrs (photo by Linda Shrader)
and right, playing in our arena at 5 yrs. (photo by me).




2011 Fee: $650.00 LFG
Includes non-refundable booking fee of $200
Sorry, we are not shipping semen at this time.

Mare Care $10.00 Day-Dry or Wet
Multiple Mare Discounts and
Foal Scrapbooks Available

Call or email for a breeding contract
or more details !
We're Paintin' the Desert!!





Pedigree of Gotta Wear Shades
Gotta Wear Shades

1992 Chestnut Overo Stallion
APHA 216494

Sonny Stallone

AQHA
Sorrel

Sonnys Heir
AQHA
Sorrel

Son and Heir
AQHA

Birthday Surprise
AQHA

Happy Quest
AQHA

Log Cabin Quest
AQHA

Lomagato
AQHA

Badgers
Dee Lite

APHA
Bay Overo

Yellow Badger
APHA
Sorrel Overo

Sage's Dude
APHA
Sorrel Tobiano

Yellow Tag
APHA
Dun Overo

KC Norfleet
APHA
Bay Solid

Flashy Norfleet
APHA
Bay Overo

Molly Queen B
APHA
Chestnut Overo
Some of "Shades" Show Accomplishments:

1994 MBHA Paint Horse Champion

1994 MBHA Color Breed Champion

1994 Willowbrook S.S. Paint Horse Champion
1994 Willowbrook Color Breed Champion
1995 MBHA Paint & Color Champion (both divisions again!)
1995 Willowbrook Paint & Color Champion (ditto!)
1995 Willowbrook Grand Champion Halter Horse (Year-End)
1995 MBHA Grand Champion Halter Horse (Year-End)

Shades is consistently siring foals with beautiful heads, huge hips, athleticism
and excellent conformation! Breed to Shades and join our "Shady Bunch"!

Home

CR Gunner in Gold

Horses for Sale

Foal Scrapbook



Our Mares

The CRR Horse Family


Cactus Rose Ranch
David & Teri McCormick
55667 Mountain View Trail, Yucca Valley, California 92284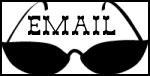 Last Updated 6/23/11
CRR1997
by Teri McCormick