Colts
By Gotta Wear Shades
Click on the thumbnails for larger photos.
The foals (the ones we have pics of) are pictured in chronological year order,
beginning in 1995 and ending in 2003 (He had all fillies in 2000, 2001 & 2002)
I've included a picture of the foal with mom, whenever possible, to show the
mares he has been crossed on.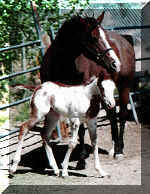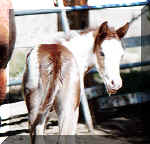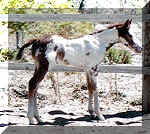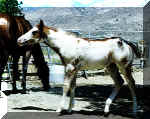 "Luke" 1996 Red Roan Overo (up in Issaquah, WA last I heard!)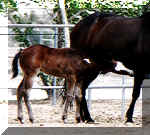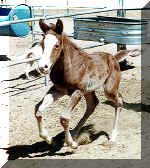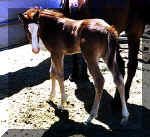 "Tuff" 1996 Bay Overo (left) and "Cash" 1997 Chestnut B.S. both out of same mare.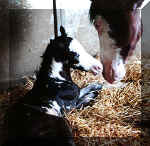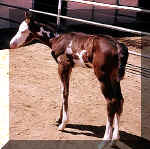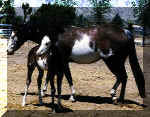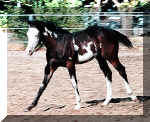 "Rascal" 1998 Bay Overo (Owned by Stacey Lackey, Simonton, TX- Houston area)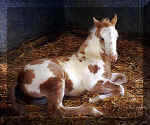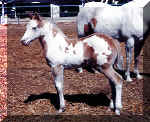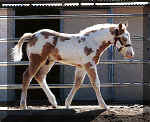 "Denver" 1999 Palomino Overo (owned by Cactus Rose Ranch)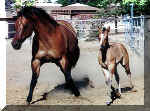 "Dusty" 1999 Dun Breeding stock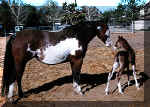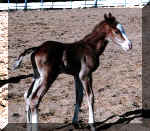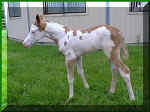 "Rootbeer" 1999 bay overo (left) and "PC" 1999 Chestnut overo (right)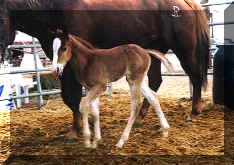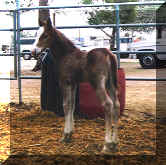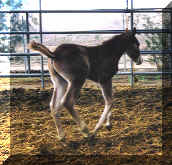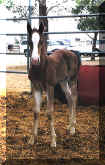 2003 solid chestnut colt, out of a chestnut breeding stock mare.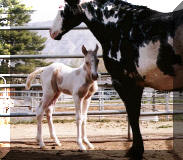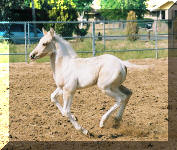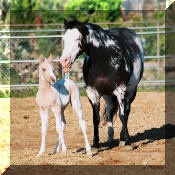 Gunner, a 2003 palomino tobiano colt, out of CR Shaded Image, daughter of Shades, and by Kenos Riverdance, a cremello tobiano stallion. This is actualy a grandson of Shades,
owned by Cactus Rose Ranch.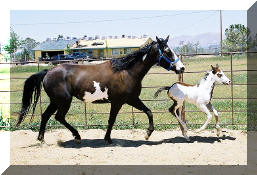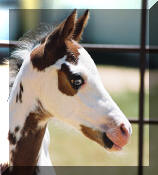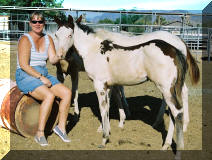 Cisco, a 2003 Bay overo colt, out of a smoky black overo mare.


Home

Gotta Wear Shades

Horses for Sale

Our Mares



Foal Scrapbook

Fillies

Show Photos
Last Updated 8/06/05